What is Cash Flow?
Cash flow is the 'new black' for 2021…but what exactly is it? Cash flow has a profound impact on the entire business – but there's still some confusion surrounding the concept and its practical application to your business. Understanding cash flow goes hand-in-hand with business success, while ignoring it can lead to disastrous results.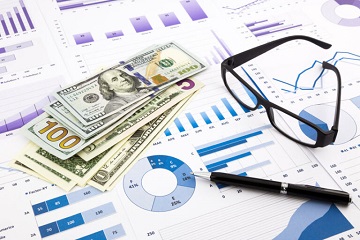 Cash Flow
Cash flow is the movement of money into and out of your business. While financing and investing are also aspects of cash flow, I'll be speaking to operational cash flow here – that is, the daily, weekly and monthly regular business transactions that help cash move in and out of your business.
Cash in: when revenue from a sale arrives at your business Cash out: when your business has to pay some sort of bill or expense
Since these transactions are happening fairly often, cash – like the tide – is said to be 'flowing' or moving through your business.
Reporting on or monitoring cash flow is considered to be a low-intervention activity, while cash management is a high-intervention activity.
We help with business finance
Prosperity Bookkeeping is a partner with Dryrun, the world leader in Cash Flow Management software. Dryrun fully integrates with accounting platforms, and we provide consultative services so you can get up and running quickly. We offer several different packages to suit your needs, including a Do-It-Yourself Package. We already have a license reserved for you. Contact us today to claim yours! Watch a 2-min. video to learn more then contact us to get started.
---
---